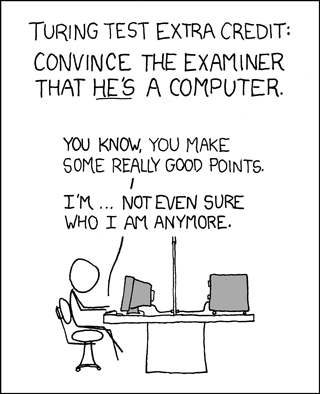 Spirituality and Intellectual Honesty
is a 30 page essay by German philosopher Thomas Metzinger, author of The Ego Tunnel (a book strong on the idea that the self is a bit of an illusion).
It's a mildly heavy intellectual essay, not sure I would necessarily wish it on anyone, but there were a few ideas that stood out to me.
We could see vipassana or mindfulness as something that teaches us to see things as they are, to see things clearly. Along these lines, Metzinger sees spirituality as an "inner ascetism", an incorruptibility towards oneself, something that requires us to let go of our comfortable inner prejudices in order to see reality. He sees intellectual honesty as a special form of spirituality, and as the opposite of dogmatic religion.
I tend to look at the enlightenment game as potentially encompassing this broader view where one might go in the direction of actually letting go of many beliefs, in a sense back towards "ground zero". That view would contrast with the idea of those people that we could consider to be conventionally enlightened, but are still operating within a religious framework that I would consider to be "extra" layers of belief.